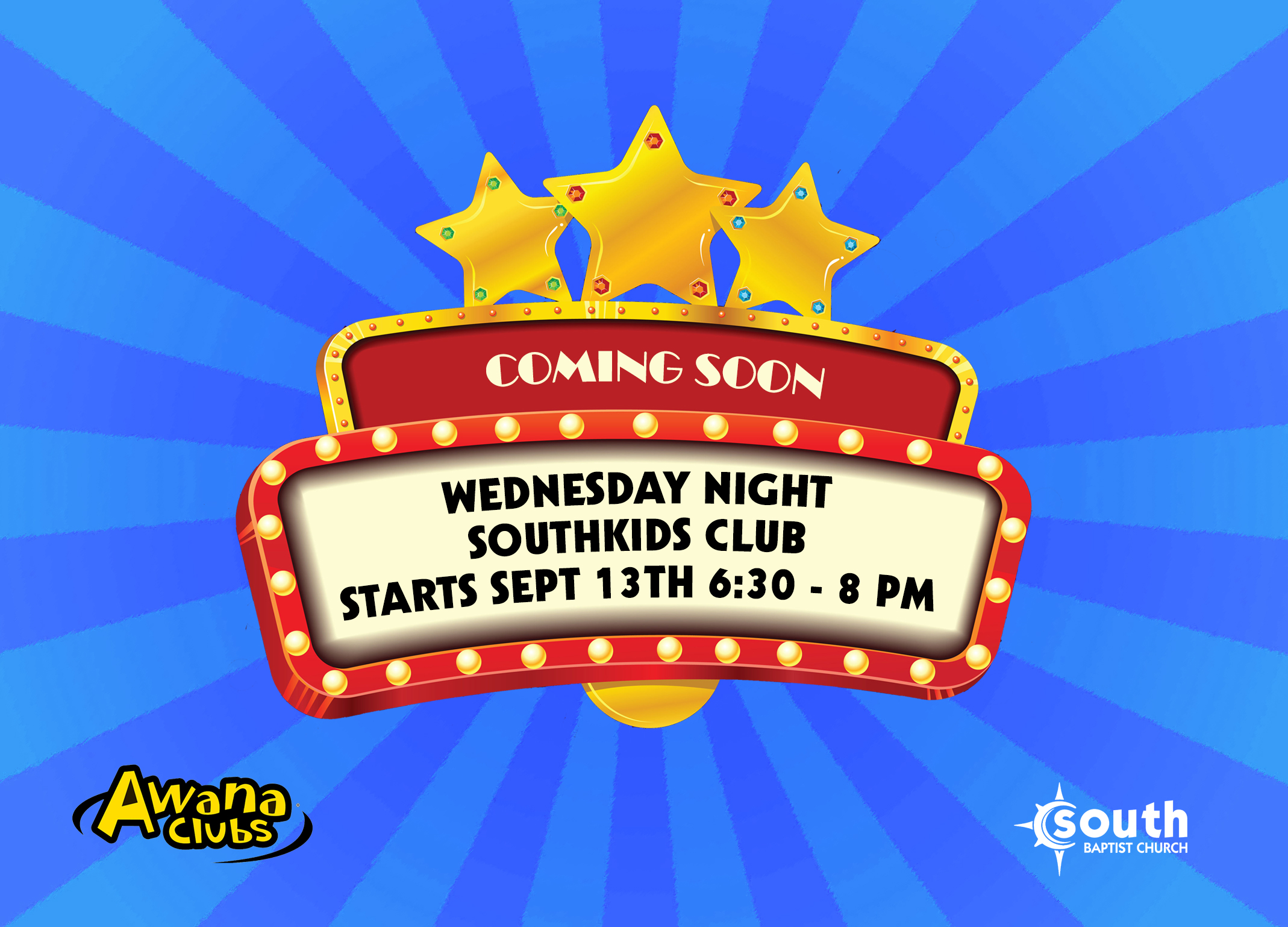 Wednesday SouthKids Club (Awana)
September 13th - May 23rd, 2018
$0
Join us for our SouthKids Wednesday night Kids Club!
Kids ages 3-5th grade will have a fun-filled night of small groups, games, stories, activities, theme nights and awards as they work through their own bible study book.
Starts Wednesday September 13th and runs on Wednesdays for the school year from 6:30-8pm.
Activities available for the whole family! 6th-12th grade are invited to youth group and Bible Studies available for mom's and dad's during this time too! Nursery (0-2) available for parents with younger children who are attending on location bible studies.
Call 810.233.5000 or email Stephanie Black at sblack@sbcflint.org if you have any questions.
NOTE: When registering online you will be given the option to purchase your child's handbook, shirt/vest if needed. These will also be available for purchase in the coming weeks on Wednesday evenings.